Hello JCCHS Families/Students,
As we work together through these Digital Learning Days (3/16-3/27), JCCHS Counselors will be keeping Virtual Office Hours.
JCCHS COUNSELOR VIRTUAL OFFICE HOURS
We appreciate your cooperation and patience as we learn this new format as well!
Monday – Friday 10AM-2PM (available through email – I will respond as quickly as possible)
To Join Google Meet:
However, please see below for scenarios that may necessitate an immediate reply:

CRISIS RESPONSE
The Georgia Crisis & Access Line (1-800-715-4225) is a toll-free, confidential hotline available 24 hours a day 7 days a week from anywhere in Georgia.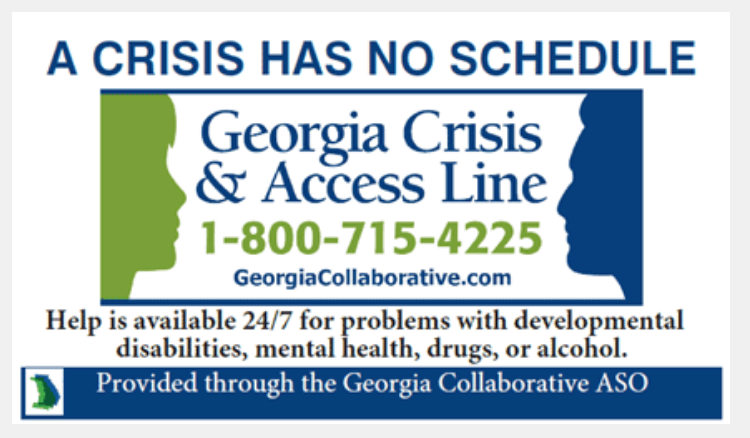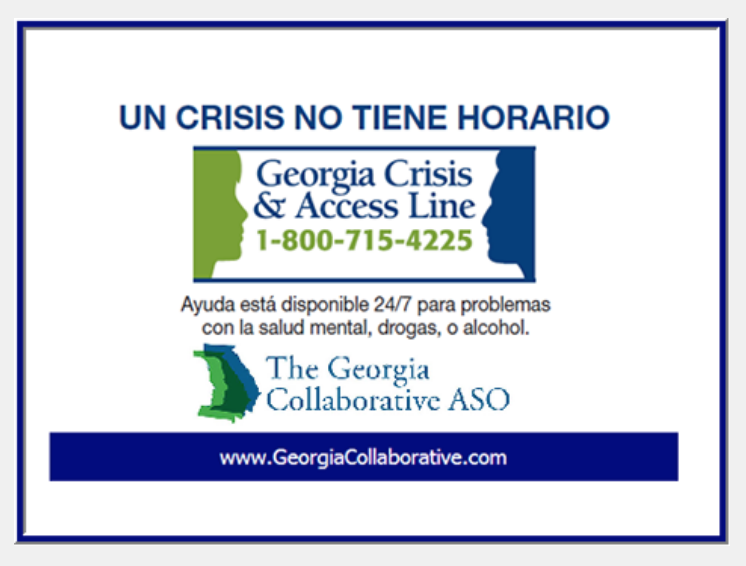 CRISIS TEXT LINE